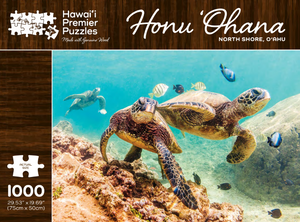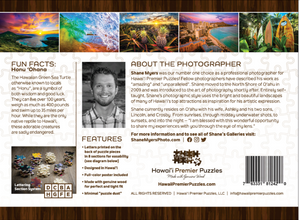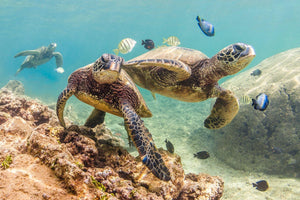 My First Puzzle and I'm Hooked!
Honu Ohana was my first Hawaii Premier puzzle and I enjoyed it so much I went on to order several other pictures. The finished puzzle is so satisfying to see. The quality is beautiful!
Honu Ohana
This was the best gift from Hawaii ever! Beautiful design and a premium quality puzzle! I couldn't be more pleased!
Hawaiian Puzzles
They shipped fast. The boxes arrived in great shape.
Customer service
I am giving these puzzles 2 stars bc I received my puzzles but some of the pieces were missing the design. I have email the company asking for a replacement piece and still have not heard anything in over a week. Hoping to hear something soon as it is hard to complete a puzzle with no design piece.
Turtle Puzzle
Nice surprise to find them at the street market in January. Always looking to support local business.