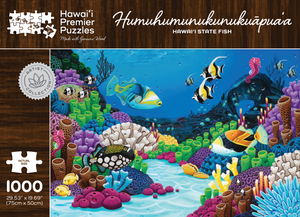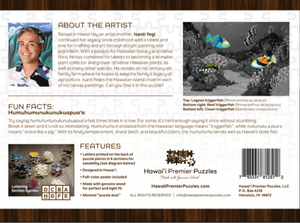 Beautiful puzzle
I had so much fun putting this puzzle together. I use the letters on the back to sort the pieces into 8 different sections to put together, one day I put 5 of them together. I appreciate the ability to divide this into 8 sections. I can do large areas without feeling overwhelmed.
Addicting!
The colors are gorgeous! This puzzle is challenging and rewarding. It was hard for us to walk away before finishing it!
Beautiful puzzle
I'm giving this to a teenager who loves snorkeling and will love it. She likes to frame her puzzles so it's perfect for her.
So colorful!!!!
Awesome puzzle. We had a lot of fun doing this amazing puzzle! We also had fun saying, "Humuhumunukunukuapua'a"